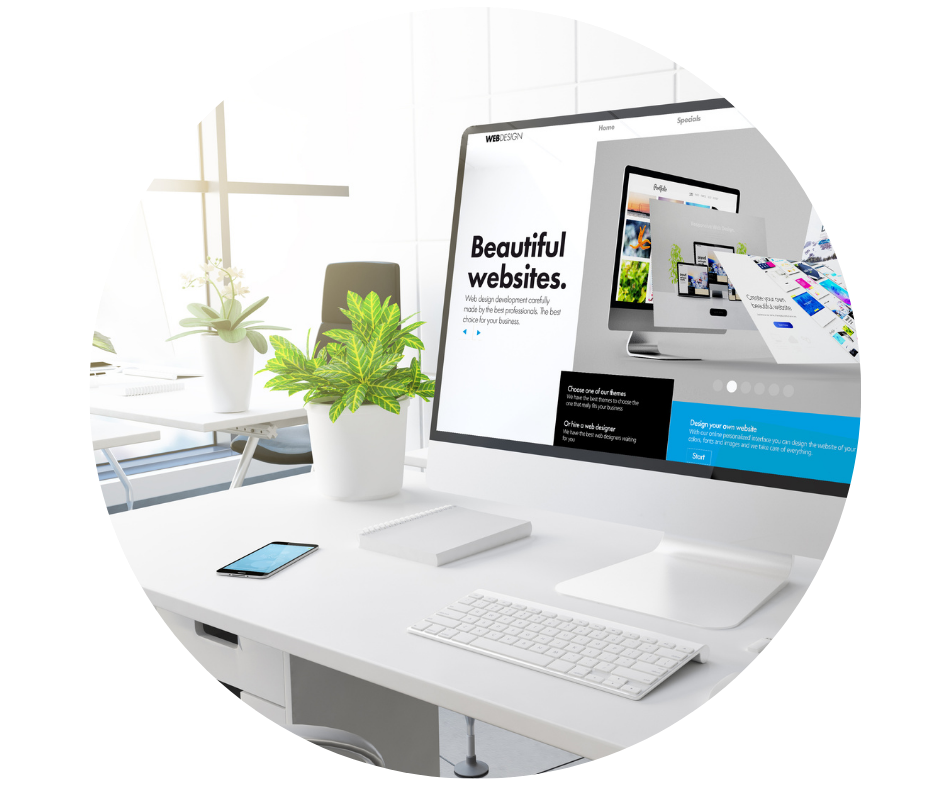 In 2022, Every business needs a website
It's true. Whether you're a law firm, a dentist, or own a childcare/daycare business – you need your own website. "I need to get me a website." Does that sound like you? When it comes to growing your business, your website is there online as your company's headquarters showcasing the awesome services that you offer.
Do you already have a website, but need a better one? We've got you, too. We'll take the information from your current site, and place it into your new and improved website designed by us in as little as three business days. 
Every website we design includes:
Modern, Responsive Design
Enjoy a new website that is custom designed and displays perfectly on every device.
100% Ownership Rights
We design the website, but you own the website. You have full ownership of your site, and all of its contents.
Search Engine Optimization
We'll make sure to create your website's SEO strategy so that you can attract organic traffic.
Content Creation
Don't know what to say about your business? We've got you. We will handle all of the copy on your website for you.
Monthly Updates
Our clients get up to 3 (light) updates/changes per month on their website included.
Domain Name (aka web address)
We'll create a domain for you, and register it. Have one already? We'll make sure to attach it to your new website.
Your own professional website, stress-free
Outsource your website design so that you don't have to worry about whether the colors complement each other, or if the contact form works properly. Looking for website design for your law firm? We've got you. Need a professional website for your medical business? Look no further, we have the design experience to make your business stand out!
We know that often the best website design creates extremely high costs that are not small business friendly. 365 Defender is able to keep costs affordable by creating popular templates that can be customized, instead of starting completely from scratch. Ultimately, what you can expect from us is a secure, professional website that is fully managed and supported for you.
Choose a design package
We offer two types of custom website packages, starting at $399 that includes hosting and support.
Tell us about your business
Answer a few questions about your business, and we'll use that information to customize your website.
Get your custom website
We create most websites in just three business days. Once you place your order, we'll start right away.
Our custom website design packages
You'll get a secure, professional website that is fully managed and supported for you.
Startup website package
One-page turnkey website

Custom content creation

Stock images

Free monthly updates

Complete deployment

100% satisfaction guarantee





Add on: $20/month (1-year of secure Hosting)
Professional website package
Three-page turnkey website

1 year of secure website Hosting

Stock images

Custom content creation

Responsive layout design

Unlimited updates

Complete deployment

SEO customization

Technical Support

100% moneyback guarantee*