365 DEFENDER SERVICES
Email security that actively protects your business 24/7
ExchangeDefender PRO provides complete email protection against advanced email-borne threats like SPAM, malware, phishing, spoofing, and more.

Email-borne attacks disrupt business operations, cause loss in revenue, and compromise brand reputation. ExchangeDefender keeps your company safe from email-borne threats, data leaks, and email outages.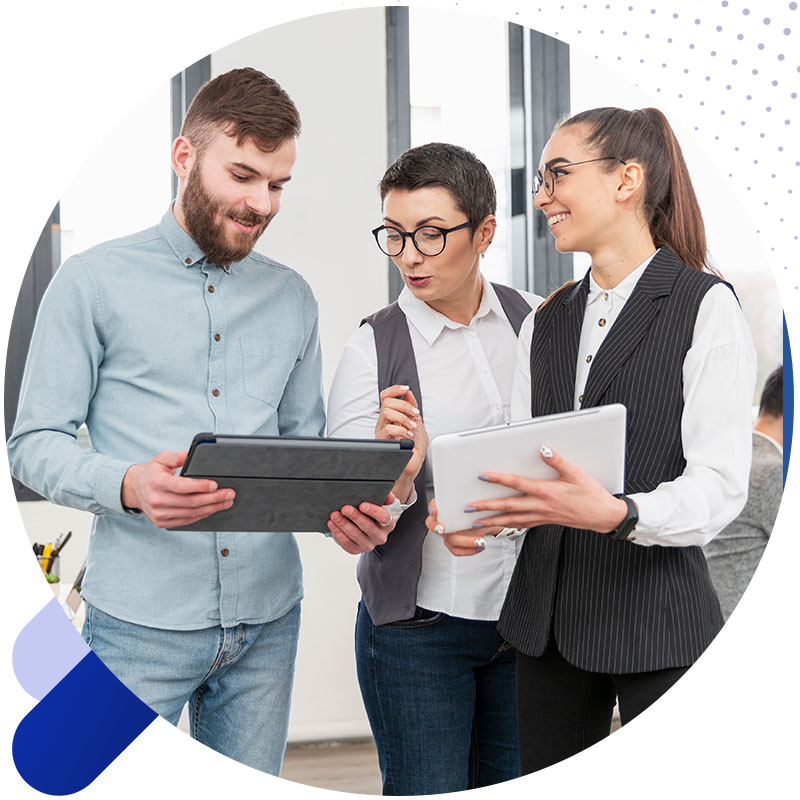 Stops email threats
Stops email-borne threats like phishing, malware, and ransomware
Prevents user fraud
Zero-trust policies are in place to prevent domain fraud, phishing, and spoofing.
Keeps emails secure
Six-layer security keeps your data secure, and prevents unauthorized access to your email.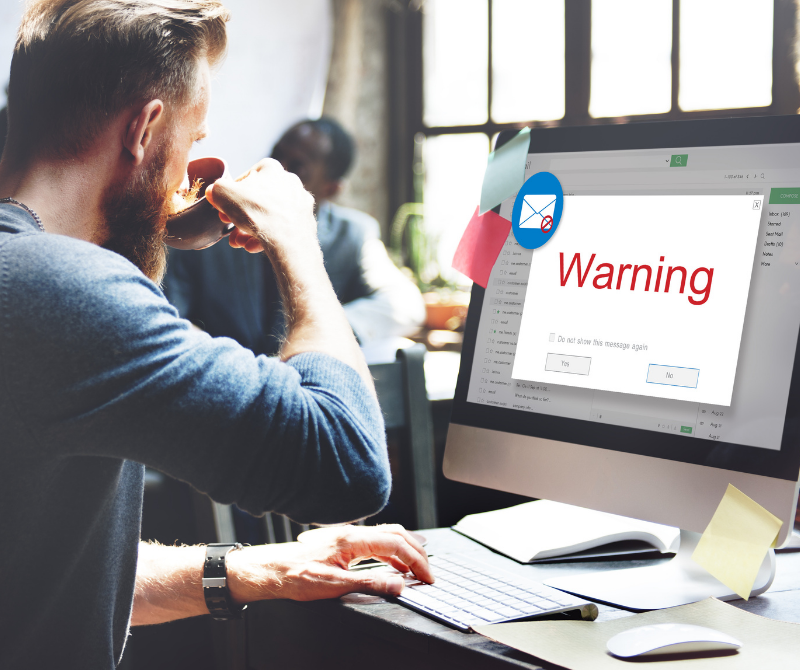 9 out of 10 cyber-attacks start with a simple email
ExchangeDefender PRO is an enterprise-grade email security suite that is designed to protect your email against SPAM, malware, and spyware. It provides defense against threats hidden in emails, attachments, and links. Email phishing and spoofing prevention is built-in, and provides real-time warnings for users.
Stops email-borne threats like viruses, malware, and ransomware

Provides enterprise-grade SPAM filtering

Keeps users safe from Phishing & Spoofing attacks

Compatible with Outlook, and G-suite for business
Secure your Office 365 with advanced multi-layered security that detects threats that others miss. ExchangeDefender PRO prevents data compromise by protecting users and information against email and file sharing risks. It's advanced threat protection offers attachment protection, impersonation protection, and data loss protection.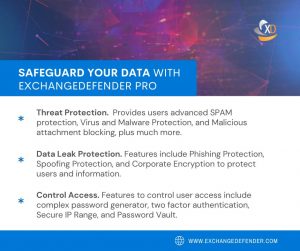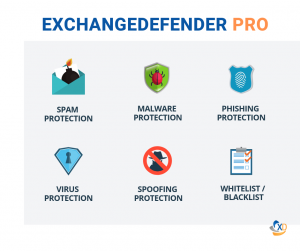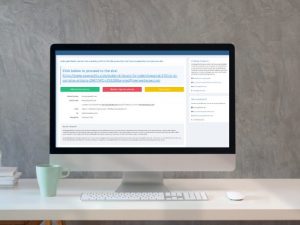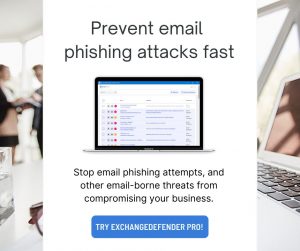 What you'll get
A full stack email security solution that is ready to protect your business.
SPAM filtering

Virus protection

Phishing protection

Spoofing protection
DMARC Domain fraud prevention

Reporting logs

2 factor authentication

Malware protection
Data leak prevention

Zero-day protection

Automatic signature disclaimer

Quarantine reports
We'll also include (for free)
Get Started
Our Experts are Ready to Help You